Sometimes, hiring a professional graphic designer just isn't in the cards. Maybe it is an issue of cost, or maybe you are in a time crunch; or maybe, you have a creative streak but just aren't the 'techie' type. If any of this sounds familiar, you will be happy to know there are excellent, FREE tools you can use to create your own simple graphics for use on your blog or social media very quickly and easily.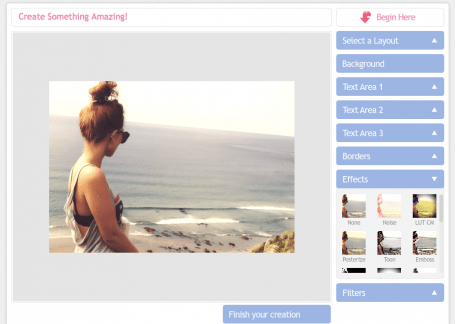 Want a simple yet professional-looking image for a blog post? Or maybe an inspirational image quote to share on social media? LiveLuvCreate is a free online tool that allows you to quickly create an image, overlay text, and choose from a variety of borders, effects and filters.
The tool offers free, high-quality graphics you can use right out of the box; alternatively, you can upload your own photos from your computer or Facebook profile.

With a database over 1,000,000 images, Canva is your best choice if you are looking for tons of options! Keep in mind that while there are lots of free options, many of the images will cost you – but at about a dollar a pop, the investment for high-quality images is far less than what you would pay using a site like Shutterstock.
What I love about Canva is that they have templates for just about every type of graphic you could need…including banners, posters, infographics, website buttons and even images specifically for use on Pinterest! And the best part? Most of the vector-type templates (as opposed to snapshots) are completely free!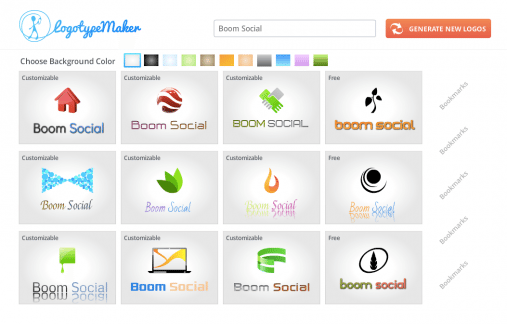 Looking for a logo? Logo Type Maker can set you up with one for free, literally within seconds. Simply type in your business name and up pops page after page of possible logos you can choose from.
Once you find one you like, clicking on it will allow you to modify the shape, move things around, add additional images, change colors, and more.
Logo Type Maker offers both free and paid options; if you want to stick to the free options, make sure to choose a logo that says 'Free' rather than 'Customizable'. The free options still allow you to customize to some extent, however some options are missing. If there is a customizable logo that really jumps out at you, the investment is still relatively small at only $24.75 US per logo.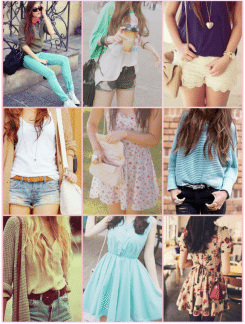 Available for both Apple and Android devices, PicCollage is an industry leader when it comes to creating beautiful yet simple collages and graphics on your smartphone.
PicCollage allows you to edit or resize images from your photo library, and then overlay text or free stickers or backgrounds from their collection. You can even use photos from your Facebook albums; upload the photos to PicCollage, edit them, and then share them on Facebook, all within a few minutes!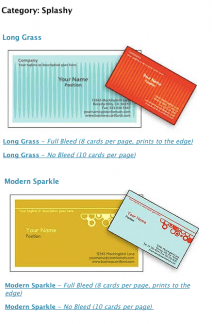 Want to take a stab at creating and printing your own business cards? Business Card Land offers free editable templates that allow you to create, edit and print your own cards within minutes. Granted, the designs may leave you wanting more, but it's a still a good option in a pinch.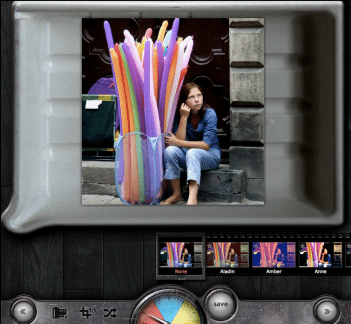 If you are the creative type who likes a bit more flexibility when creating or editing your graphics, Pixlr may be just the tool for you. Offering many of the capabilities of more expensive and complicated programs like Photoshop, Pixlr allows you to upload photos for editing or to create a new canvas of any size.
The tool has 3 modules:
Pixlr Editor: This allows you to create new images from scratch, or perform higher-level edits on your existing photos. This module most closely resembles Photoshop.
Pixlr Express: This module is perfect for anyone who's highly 'non-techie' and just wants to make basic edits to an image, like adding text, stickers or special effects.
Pixlr-o-Matic: When you want to take one of your images and just add some really cool vintage effects, pull up your image in Pixlr-o-Matic. Just a word of warning though…be prepared to waste way more time than you had intended; it's highly addictive!
And there you have it: 6 free tools that will help you create simple graphics within minutes. You no longer have to be a 'techie' to be able to create eye-catching graphics for your website or social media accounts!
Do you create your own graphics? Which tools do you use? Share a link with us below!